Watercrest Opens New Facility in Winter Park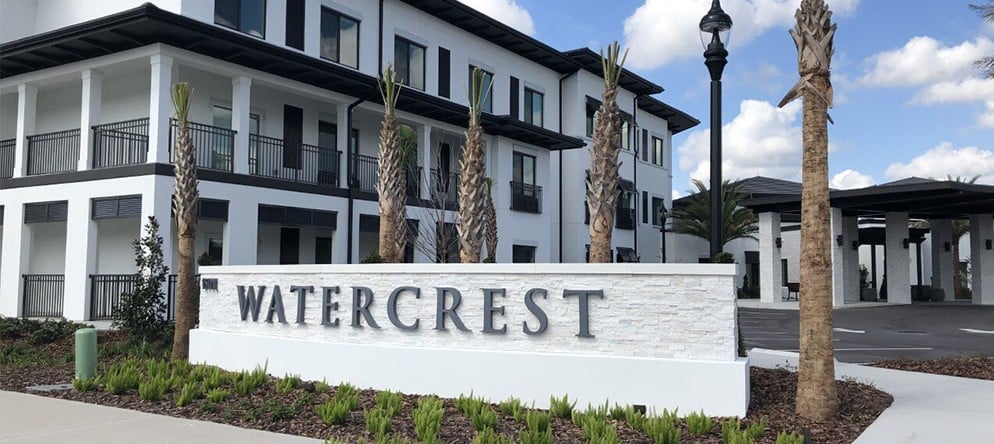 Watercrest Senior Living Group recently announced the opening of its 107-unit Watercrest Winter Park Assisted Living and Memory Care facility. In collaboration with Titan Development Real Estate Fund and Walker Construction, this new Watercrest facility offers 75 assisted living, and 32 memory care apartments to seamlessly fit into the legendary luxury historically found throughout Winter Park.
Currently with 13 locations, (six in Florida, two in Georgia, four in South Carolina, and one in Virginia), Watercrest Senior Living Facilities offers tailored residencies that include independent living, assisted living, memory care, and respite care services.
Amenities included in the Watercrest Winter Park Assisted Living and Memory Care facility is a promenade, pool, fireplace, Southern-style outdoor living spaces, multiple dining venues, signature water wall, children's play space, and grand balconies.
Titan Development is known for applying hands-on development experience and in-depth financial analysis processes. Titan's real estate portfolio includes multi-family, self-storage, senior living, industrial and other assets that represent opportunistic investments. The company provides not only equity for major projects, but also a systematized development and investing process. This is the second project completed, (the first is in Columbia, SC), between Watercrest and Titan Development.
Putting all the pieces in place for an assisted living facility of this magnitude in an area known for high quality requires a total team effort. As Marc Vorkapich, principal and CEO of Watercrest Senior Living Group states, "Alongside our partners, we thank the Winter Park community for their support and enthusiasm for this project as we prepare to welcome our first residents to their new home. We are honored to offer the seniors of Winter Park a spectacular senior living community which mirrors the idyllic lifestyle of which Winter Park is so widely recognized."